MOMus-MUSEUM OF MODERN ART-COSTAKIS COLLECTION
MOMus-Museum of Modern Art-Costakis Collection (formerly: State Museum of Contemporary Art) is entrusted with the preservation, study and promotion of (mostly visual) modern art achievements, particularly those connected to the internationally renowned Costakis Collection of Russian avant-garde art (1900-1930), as well as the works of Greek and international artists that represent the art movement of modernism.
The museum's main organisational goals also include educating the public, producing scientific publications and ensuring that the works of its collections gain international visibility and recognition through collaborations with other institutions and museums in Greece and abroad.
The museum also actively supports research and welcomes scientists and students interested in the Russian avant-garde.
DIRECTOR: MARIA TSANTSANOGLOU
Contact Details
Address: 21 Kolokotroni Str., Moni Lazariston 56430, Stavroupoli
Telephone: +30 2310 589143
FAX: +30 2310 600123
E-mail: info.modern@momus.gr
VISITING INSTRUCTIONS
Last admission: 30 minutes before closing
TICKET PRICES
Students | Visitors 12 to 25 years of age | Groups over 10 people | Visitors 65 years of age and over
---
myMOMus Card
The myMOMus Card gives you access to all MOMus venues, and it is available at all the ticket offices of the MOMus museums in Thessaloniki and Athens. The combo ticket is valid for one year from the first visit, for a single visit to each venue. The presentation of the card is required.
Free admission: Visitors with disabilities and person accompanying them | Children (under 12 years old) | Students of Higher Educational Institutions in Fine Arts, History & Archaeology, Architecture, Conservation of Antiquities and Works of Art, Tourist Guide Education | Professors of History of Art, Architecture, Fine Arts | Members of Chamber of Fine Arts | Journalists | ΙCOM, AICA, ΙΚΤ, EEIT cardholders | Refugees
Free admission - Anniversary days: 
18.04 International Day for Monuments and Sites
18.05 International Museum Day
European Night of Museums
European Heritage Days
First Sunday of every month
*Note: In any case, the presentation of a valid ID or relevant identification card is required
General instructions
1. Eating, drinking, smoking and vaping is not allowed inside the museum
2. The museum does not provide a service for luggage storage. While touring the exhibition areas, visitors with backpacks are required to carry them on their side or in front in order to avoid any damage to the artworks.
3. Photography and filming is permitted exclusively for personal, non-commercial use. The use of flash and tripods, as well as professional filming cameras, is not allowed.
4. All exhibition spaces and museum facilities are wheelchair accessible. In all MOMus venues there are wheelchair accessible elevators and toilets.
5. The MOMus-Museum of Modern Art-Costakis Collection provides a free wheelchair for use at the entrance of the museum if needed.
6. In all MOMus venues, guide dogs for the blind and assistance dogs for people with other disabilities are allowed. Small pets are also allowed to enter, as long as they remain in the arms of their guardians or in a carrier bag.
7. The museum offers a free Wi-Fi service
8. POS service is available at the museum shop
ACCESS INSTRUCTIONS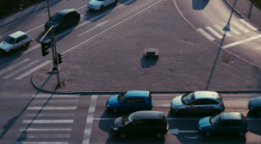 Car/Motorcycle
The museum does not provide parking, but there are private parking options nearby.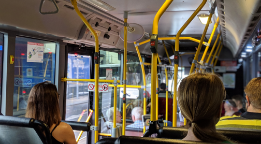 Bus
Buses: 27 (bus stop Stratopedo Pavlou Mela), 34 (bus stop Moni Lazariston)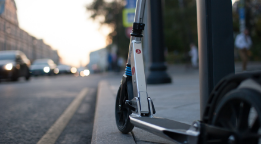 Bicycle / electric scooter
The museum does provide parking space for bikes and electric scooters.