MUSEUM OF CONTEMPORARY ART
MUSEUM OF CONTEMPORARY ART
MOMus-MUSEUM OF CONTEMPORARY ART-MACEDONIAN MUSEUM OF CONTEMPORARY ART AND STATE MUSEUM OF CONTEMPORARY ART COLLECTIONS
MOMus-Museum of Contemporary Art- Macedonian Museum of Contemporary Art and State Museum of Contemporary Art Collections (formerly: Macedonian Museum of Contemporary Art) is charged with promoting contemporary art and the study of art movements in Greece and abroad through the preservation and promotion of its achievements, mostly in the visual arts. It manages the Iolas, Xydis and Apergis collections, all collections and contemporary artworks of the Foundation of the "Macedonian Museum of Contemporary Art", the contemporary art collections of the State Museum of Contemporary Art and the collection of sculptures of the Foundation "Alex Mylona Museum of Contemporary Art". This department organizes the Thessaloniki Biennale of Contemporary Art and can also assign the creation of new artworks.
DIRECTOR: THOULI MISIRLOGLOU  
SUPERVISORY COMMITTEE  Chairwoman: Elza Yokas  
Members: Christos Alevras, Eleni Mylonas, Costas Parcharidis, Petros Rassoglou, Matoula Scaltsa
Contact Details
Address: 154 Egnatia Av (TIF-Helexpo premises) 54630, Thessaloniki
Telephone: +30 2310 240002
FAX: +30 2310 281567
E-mail: info.contemporary@momus.gr
Facebook: @MOMusContemporary
VISITING INSTRUCTIONS
Last admission: 30 minutes before closing
TICKET PRICES
Students | Visitors 12 to 25 years of age | Groups over 10 people | Visitors 65 years of age and over
---
myMOMus Card
The myMOMus Card gives you access to all MOMus venues, and it is available at all the ticket offices of the MOMus museums in Thessaloniki and Athens. The combo ticket is valid for one year from the first visit, for a single visit to each venue. The presentation of the card is required.
Visitors with disabilities and person accompanying them
Children (under 12 years old)
Students of Higher Educational Institutions in Fine Arts, History & Archaeology, Architecture, Conservation of Antiquities and Works of Art, Tourist Guide Education
Professors of History of Art, Architecture, Fine Arts
Members of Chamber of Fine Arts
Journalists
ΙCOM, AICA, ΙΚΤ, EEIT cardholders
Refugees
*Note: In any case, the presentation of a valid ID or relevant identification card is required
Free admission - Anniversary days: 
18.04 International Day for Monuments and Sites
18.05 International Museum Day
European Night of Museums
European Heritage Days
First Sunday of every month
General instructions
1. Eating, drinking, smoking and vaping is not allowed inside the museum
2. There is the option of using personal lockers for bags and luggage up to 55 x 35 x 25 cm. While touring the exhibition areas, visitors with backpacks are required to carry them on their side or in front in order to avoid any damage to the artworks.
3. Photography and filming is permitted exclusively for personal, non-commercial use. The use of flash and tripods, as well as professional filming cameras, is not allowed.
4. All exhibition spaces and museum facilities are wheelchair accessible. In all MOMus venues there are wheelchair accessible elevators and toilets. The MOMus-Museum of Contemporary Art provides a free wheelchair for use at the museum entrance if needed.
5. The permanent exhibition is accessible for blind and visually impaired people, through tactile-auditory aids.
6. In all MOMus venues, guide dogs for the blind and assistance dogs for people with other disabilities are allowed. Small pets are also allowed to enter, as long as they remain in the arms of their guardians or in a carrier bag.
7. The museum offers a free Wi-Fi service
8. POS service is available at the museum shop
9. The museum's café is temporarily closed to the public
ACCESS INSTRUCTIONS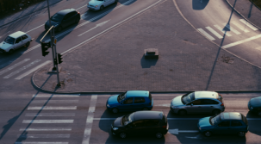 Car/Motorcycle
The museum does not provide parking, but there are private parking options nearby.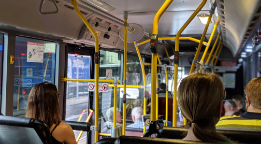 Bus
Buses (from west side & downtown – Egnatia entrance): 10, 31 (bus stop Aghia Fotini – University of Macedonia), 2K, 12 (bus stop A.H.E.P.A.)
Buses (from downtown – Stratou Av. entrance): 11, 12, 39, 39A (bus stop Mouseia)
Buses (from east side – Stratou Av. entrance):  7, 10, 11, 12, 31 (bus stop Mouseia), 5, 6, 33, 58 (bus stop H.A.N.TH)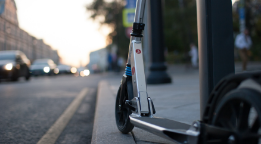 Bicycle / electric scooter
The museum does provide parking space for bikes and electric scooters.