Ilya and Emilia Kabakov Exhibition "The Eminent Direction of Thoughts"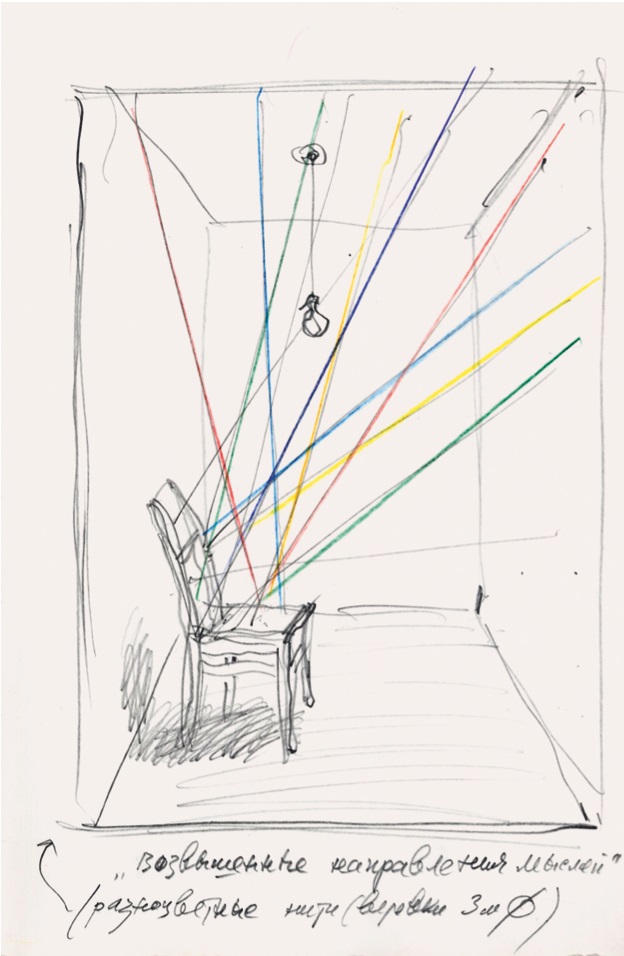 Ilya and Emilia Kabakov
Exhibition "The Eminent Direction of Thoughts"
MOMus-Experimental Center for the Arts (Warehouse Β1, Pier A', Port of Thessaloniki)
May 18 - June 22, 2023
Parallel to the project "The Ship of Tolerance" -the outdoors large scale wooden ship installation-, MOMus-Experimental Center for the Arts presents the indoors exhibition showcasing the eighteen-year history of "The Ship of Tolerance", featuring sails painted by previous participants, videos inspired by the project, and photographs documenting the installation of the ship in prior locations.
"The Ship of Tolerance" was created by Ilya and Emilia Kabakov to build bridges and foster dialogue between children of different cultures, genders, religions, sexualities, races, etc. Since 2005, the project has been realized over a dozen times, sparking conversations on tolerance and respect between participants and visitors, inspiring reflection, astonishing viewers, and bringing joy to those involved. Each iteration of the project brings together local art institutions, schools, NGOs, and governments to encourage discussions about tolerance to improve inclusivity and create positive change in the community.
The exhibition "The Eminent Direction of Thoughts" develops around the same title installation –a room that reminds us either of a jail cell or a monk's room, where a person spends time contemplating life, death, religion- which according to the artists has originally inspired the project "The Ship of Tolerance". At the same time, the exhibition introduces a special presentation of The Golden Easel, an international children's art competition founded by the Lviv Children's Gallery. Organized by Olga Mykhailiuk and Sergii Grichanok, The Golden Easel has been running for twenty years, encouraging young students to explore and develop their artistic skills. Drawings submitted to The Golden Easel have been arranged into an installation designed by Emilia Kabakov.
The exhibition by focusing on the recent work of Kabakovs contributes to promoting and spreading ideas such as solidarity, divergence and tolerance, ideas which are reflected in the long running oeuvre of Ilya and Emilia Kabakov.
The project "The Ship of Tolerance" was made possible due to the valuable help by its donors, Ilya and Emilia Kabakov Foundation, Stavros Niarchos Foundation (SNF), Bloomberg Philanthropies, David and Susan Rockefeller, Zoi Psarra Papageorgiou and Alexandra Boitsi Papageorgiou, the partnership by the Thessaloniki Port Authority and the Thessaloniki Tourism Organisation and the support by schools and organizations, such as the Papageorgiou General Hospital, OSTEN Art, the Anatolia College, the De La Salle College, the Deutsche Schule Thessaloniki, the Arsakeio Schools in Thessaloniki, the Primary School of Nevrokopi and the 16th Primary School in Drama. The project in Thessaloniki is under the aegis of the City of Thessaloniki.